Sustainable Nation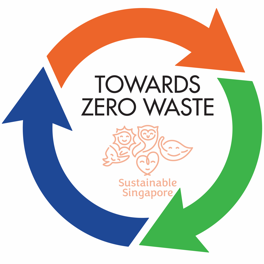 Containers Printers supports Singapore's Towards Zero Waste initiative through our efforts to help our customers make their packaging more sustainable, as well as our own efforts to reduce unnecessary waste, and in assisting with mandatory reporting of packaging.
Starting in 2021, the Singaporean government will require companies that place packaging on the market to collect data on the types and amounts of packaging they are placing on the market and draw up plans to reduce, reuse or recycle packaging. Companies are to submit their first annual report to the National Environment Agency (NEA) in March 2022.
This Mandatory Packaging Reporting requirement is aimed at raising awareness among companies on the benefits of packaging waste reduction and to spur companies to reduce the amount of packaging used. It will also lay the foundation for an Extended Producer Responsibility (EPR) framework for managing packaging waste, including plastics, which will be implemented no later than 2025.
Sustainable Company
Containers Printers has an ongoing sustainability program targeting energy improvements, and carbon footprint reduction. This is in-line with Singapore's carbon emission pledge under the Paris Agreement.
Some of our recent sustainability programs include:
• Installation of solar photovoltaic (PV) panels across all of our factories to tap into renewable energy;
• Upgrading energy-intensive equipment, such as air compressors, to use energy efficient fixed speed and variable speed compressors to the meet the varying compressed air demands of production at an efficient rate;
• Upgrading all factory lighting to LED;
• Upgrading air conditioning units to more energy-efficient units (rated 4 or 5 ticks under NEA's Mandatory Energy Labelling Scheme).
In 2021, Containers Printers was awarded the LowCarbonSG logo by the Carbon Pricing Leadership Coalition (CPLC) in recognition of CP's demonstrated progress in measuring and monitoring its carbon emissions.
The LowCarbonSG logo rewards and recognizes corporate progress on decarbonisation and reinforcing the habits of measuring, tracking and reporting carbon footprints.
In 2022, the CPLC awarded us our second LowCarbonSG logo in recognition of our efforts to measure and reduce our carbon emissions (by 2.4% from October 2020 to September 2022, see our Digital Certificate).
Containers Printers supports the Ten Principles of the United Nations Global Compact on human rights, environment, and anti-corruption.
Sustainable Packaging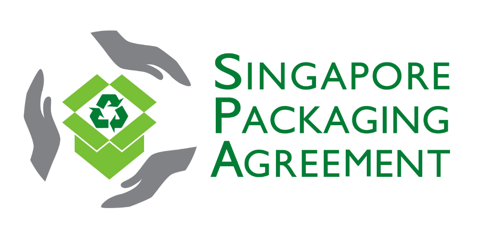 Containers Printers is a signatory to the Singapore Packaging Agreement (SPA). Signatories commit to reduce packaging waste, which constitutes about one-third by weight of Singapore's domestic waste.
Containers Printers provides a range of solutions to help brands meet their sustainability targets including sustainable packaging options.