CP'S DIGITAL SOLUTIONS
Whether you call it active, smart, or intelligent, today's packaging enables brands to do things they could not before, thanks to advances in materials, design, and the spread of digital technologies.
Even if your packaging hasn't changed, the market has – issues around product authenticity, product safety, and social shopping, are now critical for brands.
CP's Digital Solutions help brands to prove and protect the authenticity of their products, to gain visibility into their supply chains, and to connect directly with consumers.
We offer solutions to address a variety of market conditions and customer needs, and delivered as turn-key solutions, or integrated with existing systems.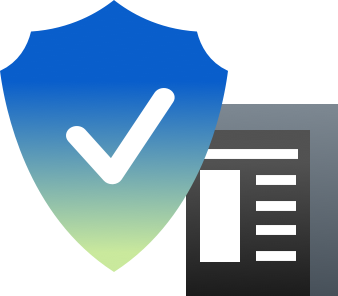 Brand Protection
Counterfeiting and diversion are growing concerns for brands and consumers, particularly in new markets and within categories attractive to counterfeiters and grey market operators.
Food brands face an even thornier problem, as counterfeited products are not often made with the same quality of care, as ingredients are often diluted, or substituted, or are made in sub-standard conditions.
With the rise of direct-to-consumer sales and online intermediaries, it is often hard for consumers to know if the product they are buying is authentic and safe. What is more, many brands are in the dark as to the extent of the problem.
CP's brand protection solutions allow brands to identify counterfeits, protect themselves and their customers from counterfeit products, while providing consumers with the confidence that they are purchasing and consuming a genuine and safe product.
From adding visible and invisible elements – "overt" and "covert" technologies – with increasing levels of protection and digital integration, CP offers a range of simple and easy-to-implement solutions.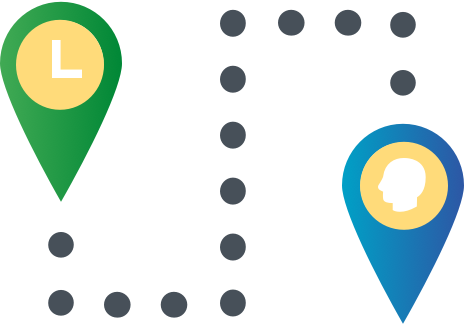 Supply Chain Intelligence & Protection
For many industries, the ability to know where a product is and where it has been, is not simply a nice-to-have, but due to regulations, a must. Traceability helps to ensure products stay safe for consumption, and can be removed from supply chains, when they are compromised. In industries such as in pharmaceuticals, and increasingly in food-related businesses, this ability to "see" product can even be in real-time.
Traceability also provides important business capabilities, as it provides supply chain visibility, which in turn can increase flexibility and responsiveness, such as in managing inventory levels, or demand planning.
Gaining visibility into supply chains, can also help address diversion and grey market sales, which often go hand-in-hand with counterfeit – often known, but unmeasured issues for brands. By seeing how products get to market, brands can often identify diversion in their supply chains.
CP offers brands a number of different track-and-trace solutions, and can work with brands' existing solutions.
Consumer Loyalty & Brand Development
Thanks to the growth of the Internet and connected devices, more consumers now have instant access to more information than ever about brands and their products. Consumers can learn what makes a product different, what others think of it, and, of course, which prices are most competitive.
Consumers can equally share their product and buying experiences with others by posting on social media, or other sites.
In short, today's connected consumers are more informed and more demanding of the brands and products they buy. This creates tremendous opportunities for brands to connect with consumers.
CP can support brands in developing new ways of engaging with consumers, not only for on-shelf/point-of-sale impact, but also for connecting directly with their customers.
Brands are able to connect to consumers, as they are handling their products, and help them better understand the product and the brand. Brands can improve their products and experiences by learning more about their customers' needs, expectations, and behaviours.
CP'S SUSTAINABLE PACKAGING & SERVICES
In markets around the world, packaging has become a key area of focus for sustainability efforts and the development of more circular economies.
With this increased focus has come regulations to limit, or ban single-use packaging, a push to reduce virgin material use, and the introduction of extended producer responsibility for the treatment and disposal of packaging post-consumption.
All of these have important implications on how packaging is designed, made, used, and disposed of, and creates tremendous opportunities for innovation and differentiation.
CP's Sustainability Solutions include sustainable packaging development, and Lifecycle Assessment Services (LCAs) to help companies reliably measure and improve the environmental impacts (eg carbon footprint) of their products and production systems.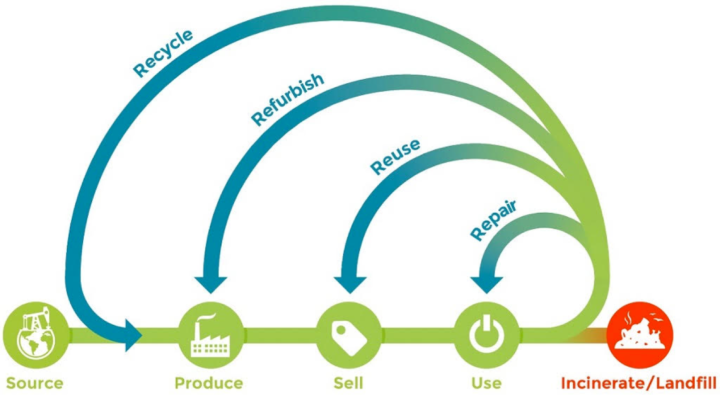 As a result of the push for more sustainable packaging, many brands have set aggressive goals to address these challenges within a relatively short period of time.
Some brands have set specific targets, such as using 100% recyclable, compostable materials, or recycled content, while others are still looking to understand what changes they need to make, particularly given the still nascent state of standards and norms.
In terms of packaging materials, metal is one of the most recycled and environmentally-friendly packaging options available. Paper, while potentially easy to recycle, generally offers very weak barrier properties.
Plastics, or flexible laminates, present their own challenges, and have attracted the most attention, due to difficulties with their disposal and recycling, primarily due to their multi-layer and multi-material structures.
We help our customers to navigate the market-specific standards, the choices and trade-offs of packaging options, and lay out a path to make their existing packaging more sustainable, as well as create entirely new packaging forms and materials.
This might include moving first to reduced packaging designs, or incorporating recycled materials, then moving to fully-recyclable, or even compostable packaging. We can provide turnkey solutions, as well as develop specific solutions for our customer's specific needs, by leveraging our well-established network of research institutes and industry partners.
We also assist our Customers with their reporting requirements for Extended Producer Responsibility (EPR) initiatives, such as Singapore's Mandatory Packaging Reporting (MPR), and the UK's Plastic Packaging Tax (PPT).