Containers Printers has carefully developed and invested in the equipment, people, and processes to ensure quality is designed into our products and services.
Quality is not simply the accuracy or consistency of our print colours, but also covers requirements critical to our customers, such as material handling, hygiene, and food safety.
From the choice of our raw material suppliers to the final inspection of finished goods, we have designed and implemented a stringent quality management system throughout our entire manufacturing process.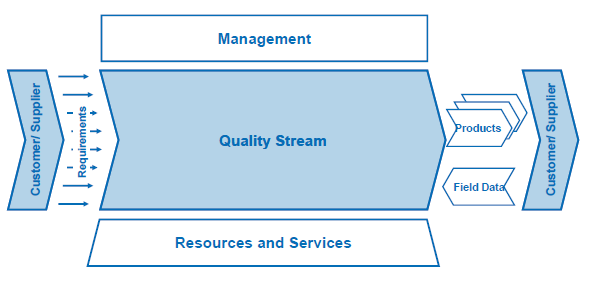 End-to-End Quality
Beginning with our pre-press and printing, we employ a closed-loop colour management system to ensure that colours on screen match what is produced on our presses.
Our state-of-the-art computerised inspection systems allow for comprehensive examination of the quality of our prints, therefore ensuring all our printed products are subjected to the most stringent and rigorous review before release.
Our entire production floor meets the stringent requirements of both the pharmaceutical and food industries. The production environment is fully controlled with positive airflow to reduce particles entering the production area, therefore meeting strict hygiene standards.
Our on-premises Quality Assurance Lab allows us to conduct comprehensive tests of materials, as well as finished and unfinished products. In addition to having standard instruments, is equipped with tools to perform more sophisticated material analyses, such as gas chromatography systems.
Our dedicated team of specialists are trained and empowered to continuously improve the quality of our processes and products.